Sutter Creek Community Benefit Foundation – Reasons to Give
REASONS TO GIVE
This is your Community … We are your Foundation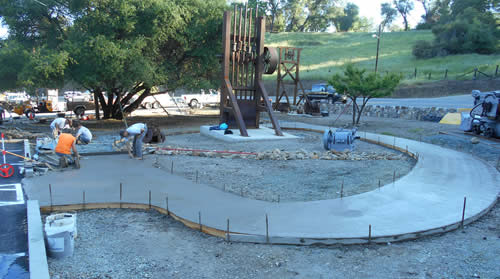 SCCBF connects people who care with causes that matter, by providing a simple, powerful and highly personal approach to giving. We multiply the impact of individual donations by pooling them with other gifts and grants.
Invest in Sutter Creek. Whether it's a love of our heritage, a special connection to our town's diverse, deeply rooted cultures, or a desire to improve your community, every donor's passion for Sutter Creek is unique.
There are many reasons people decide to support SCCBF:
Many donors are attracted to the idea of permanence, they know that a community foundation is designed to provide support for local needs now and in the future, in perpetuity.
Some donors want to honor a friend or family member with a memorial gift in an area that was of special interest to that person.
Many individuals see the Foundation as an ideal place to leave a portion of their estate as a bequest, so that future generations of Sutter Creek residents will benefit from their charitable giving.
There are many who like the idea of "bricks and mortar" gifts, so they focus their giving on capital campaigns.
Whatever your reason for giving, and however you wish to participate, we are ready to assist you with putting your donation of time or resources to work for the benefit of the Sutter Creek community. Consider becoming a member, or donate your time to projects and events or, of course, include SCCBF for an annual tax exempt charitable contributions.