Sutter Creek Community Benefit Foundation – About Us
When you choose to invest in the future of our community, you want to work with someone who knows the community. Our board is comprised of a diverse cross-section of community leaders and long term residents. We are here to help you become connected to the issues you care about most. Your charitable interests and priorities are important to us because committed, caring citizens are so important to our community's well-being. Since the IRS considers us a public charity, contributions are eligible for the highest available tax deductions. Establishing a fund can be done in less time than it takes to open a bank account. We take care of all the administrative and grant-making activities. We care about the future of Sutter Creek.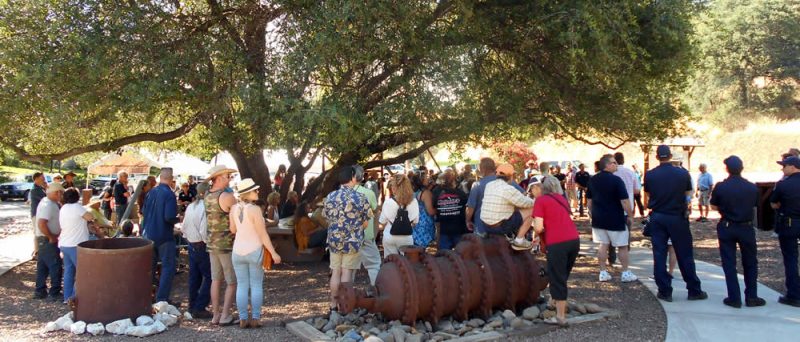 OUR BOARD
Nancy Champlin
Claire Gunselman
Tia Peters
Tim Murphy
Linda Rianda
FAQS
Is a community foundation a new kind of charity?
No—but you might think so, because of its growing popularity in recent years. In fact, the first community foundation was established in Cleveland in 1914. Today the Sutter Creek Community Foundation (SCCBF) joins a field of more than 700 community foundations across the United States.
Who sets up funds at Sutter Creek Community Benefit Foundation?
Most funds managed at Sutter Creek Community Benefit Foundation are set up by individuals. What these people have in common is a desire to give back to their community, whether it's honoring the memory of someone they loved, supporting local historic preservation projects or funding other charitable causes.
What are the advantages of donating to Sutter Creek Community Benefit Foundation?
Sutter Creek Community Benefit Foundation allows individuals and families to establish a customized charitable fund without being burdened by the tax liabilities and administrative hassles associated with setting up a private foundation. Everyone who creates a fund can personalize their giving. At the same time, funds are pooled for investment management purposes to minimize costs and achieve a greater return, making it possible for a smaller individual fund to enjoy the same economies of scale as a large independent foundation.
What is the difference between setting up a private foundation and creating a donor advised fund at Sutter Creek Community Benefit Foundation?
Creating a private foundation subjects you to a number of regulatory requirements, such as undertaking an exemption application to the IRS, as well as ongoing administrative and fiduciary responsibilities, reduced charitable deductions and a lack of privacy. Sutter Creek Community Benefit Foundation makes philanthropy easy. We are a public charity under the umbrella of the Amador Community Foundation, so the regulations, taxes and administrative requirements of establishing and managing a private foundation are the responsibility of the ACF.
What kinds of assets can be used to set up a fund at the community foundation?
One of the distinct advantages of working with a community foundation is our flexibility. As a general rule, a community foundation can accept any type of asset as long it is marketable and is not encumbered by an unusual liability.
The Sutter Creek Community Benefit Foundation has the ability to accept a broad range of gifts, including:
• Cash
• Stocks and bonds
• Mutual fund shares
• Real estate
• Personal property, such as jewelry, artwork, and valuable collections.
• Retirement assets
What are the tax benefits if I give through the Sutter Creek Community Benefit Foundation?
As a Community Foundation, we offer the maximum charitable tax advantage available by law. Because the Foundation is under the umbrella of the ACF, it is not subject to the taxes and regulations affecting private foundations. A gift to the SCCBF is tax deductible without the expense and administration of a Private Foundation.